Welcome to Meeting C++!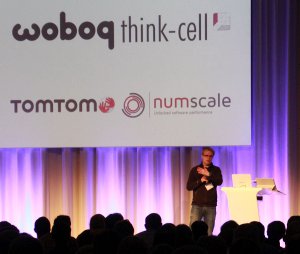 Hello, Meeting C++ is an independent platform for C++, sharing news, blogs and events for C++. The yearly Meeting C++ Conference and the C++ User Group Düsseldorf is what got Meeting C++ started, and today Jens Weller, the founder of Meeting C++, is fully dedicated to building a global network for C++. With a strong focus on C++, its libraries and community. Also Meeting C++ is an advocate for local C++ User Groups, and has motivated many to join or start a local group.
Meeting C++ 2018 is from the 15th - 17th November in Berlin!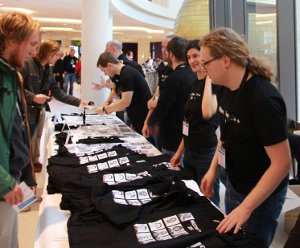 A lot of time goes into creating C++ content shared through Meeting C++. Its network offers a reach into the C++ community, with a following of over 50k across Twitter, Facebook, LinkedIn, G+, Youtube and Xing! Once a week the Meeting C++ blog roll is posted, news and blog entries are shared daily in social media. Please subscribe to the RSS Feeds to stay up to date with everything at Meeting C++.
Read about the C++, Qt, ISO Standardization and other C++ related things on the Meeting C++ blog. Join our Meeting C++ live stream on youtube, or watch "Just C++" and the talks of past conferences!
Meeting C++ Blog
published at 22.03.2018 22:38
published at 20.03.2018 23:05
A short blog post on 3 little functions I've written with mp11, to show a bit more how one can work with mp11. The first two are related to working with tags, the last is an easy way to get the member names of a fusion adpated struct into an std::array.
More Blog entries
Meeting C++ RSS Feeds