Meeting C++ 2020 | Online | Training | Survey | Newsletter | Advertising | Jobposting | Recruiting | Login
Welcome to Meeting C++!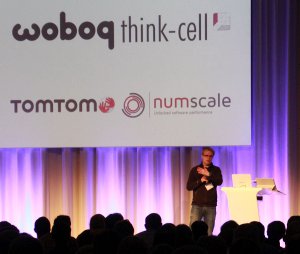 Meeting C++ is an independent platform for C++, supporting the C++ community by sharing news, blogs and events for C++. The yearly Meeting C++ Conference and the C++ User Group Düsseldorf is what got Meeting C++ started, and today Jens Weller, the founder of Meeting C++, is fully dedicated to building a global network for C++. With a strong focus on C++, its libraries and community. Also Meeting C++ is an advocate for local C++ User Groups, and has motivated many to join or start a local group.
Meeting C++ 2020: 12th-14th November 2020 online!

Meeting C++ online - the new virtual event series by Meeting C++
Please take the Meeting C++ Community Survey!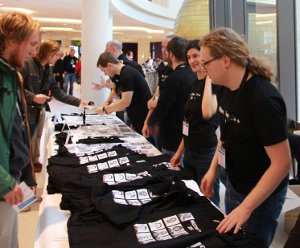 Jonathan Boccara

Teresa Johnson

Gabriel Dos Reis

Jason Turner

Rob Irving

Hana Dusíková

Bjarne Stroustrup

Nicolai Josuttis

Meeting C++ Blog
published at 07.04.2021 14:36 by Jens Weller
When I researched the library and language features of C++20 for the Meeting C++ Community survey, this one catched my eye.
published at 01.04.2021 09:56 by Jens Weller
In January Bryce Adelstein Lelbach gave a talk about NDVIDIAS CUDASTL fork at my online C++ User Group. Shortly after this talk was published on YouTube I got contacted by a start up, seeking feedback on their ideas of accelerating C++ with help of GPUs and AI.
More Blog entries
Meeting C++ RSS Feeds