The first silver Sponsor: KDAB
published at 06.07.2017 11:10 by Jens Weller
The first silver sponsor of Meeting C++ 2017 is KDAB! KDAB is one of only two all time sponsors, being on the conference since 2012!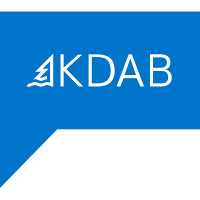 Marc Mutz from KDAB will give a talk about QStringView & std::string_view! KDAB is also a long time contributor to Qt and uses in its projects a mix of Qt and Standard C++. One of their contributions to Qt is Qt3D, KDAB has also been involved with the work on QWebChannel.
So thank you very much KDAB, that you support Meeting C++ in 2017 for the 6th time!
Join the Meeting C++ patreon community!
This and other posts on Meeting C++ are enabled by my supporters on patreon!