An overview on the candidate audience
This page shows the statistics of the submissions for the May event in 2021. A more detailed overview can be found in the blog. Please have in mind that the event grows the audience with every edition and that this also depends on the companies attending drawing different audiences.
Meeting C++ reaches through Social Media and its website a wide audience for C++, the employer listing and the job fair draw from this for C++ self selected audience.
C++ skills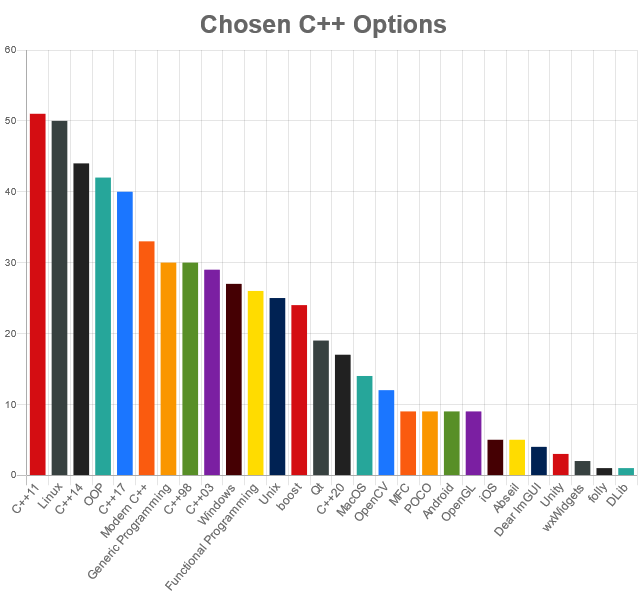 Fields of C++ work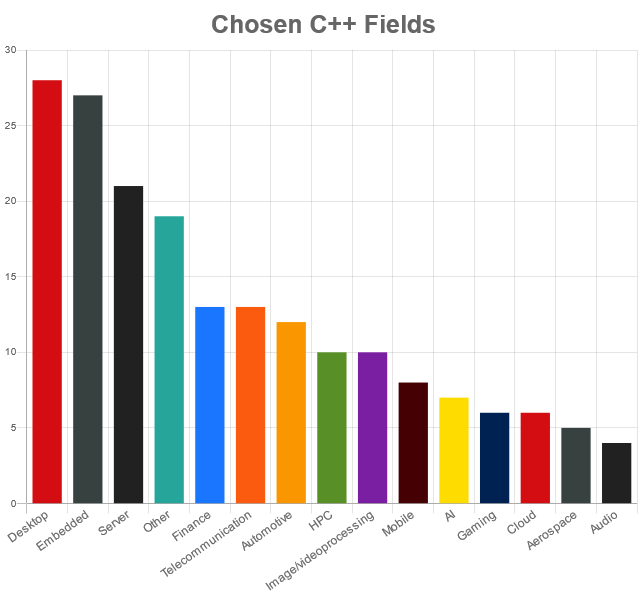 Years of experience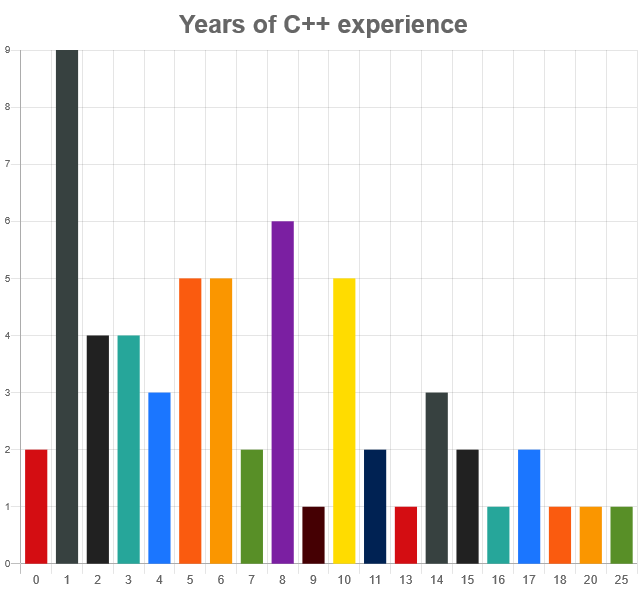 Country of origin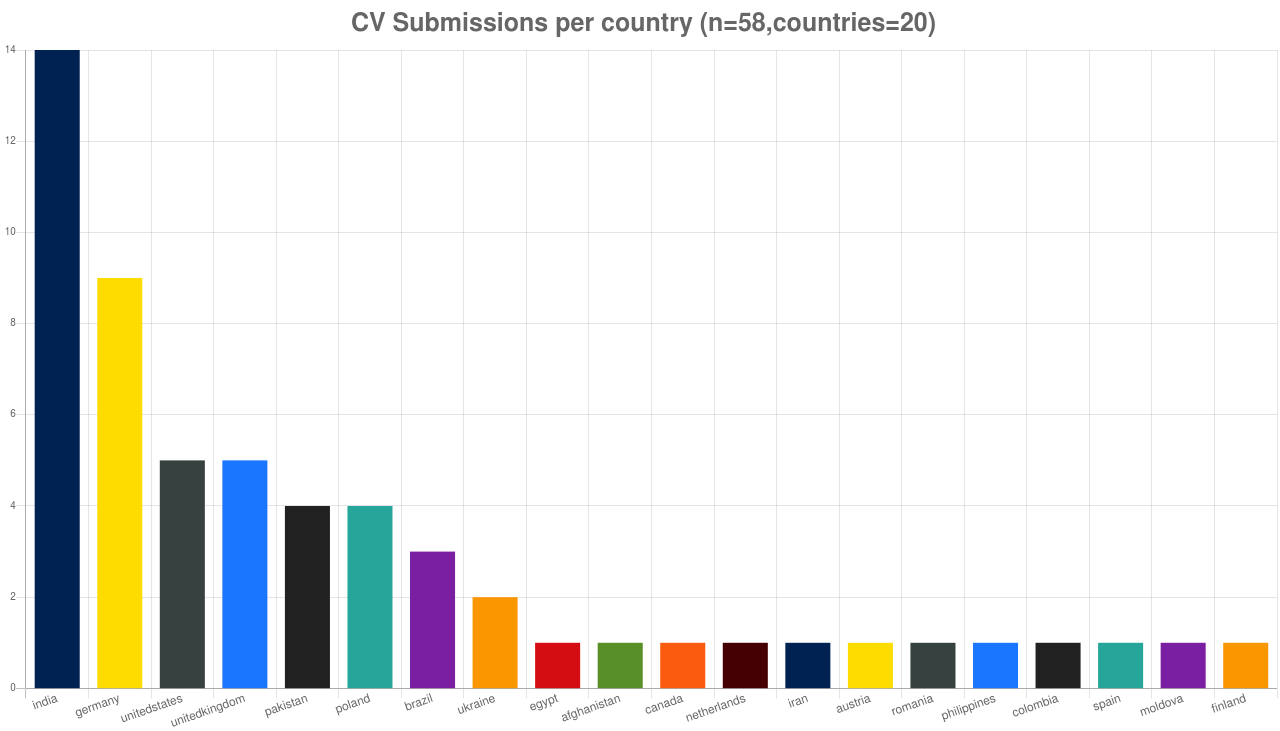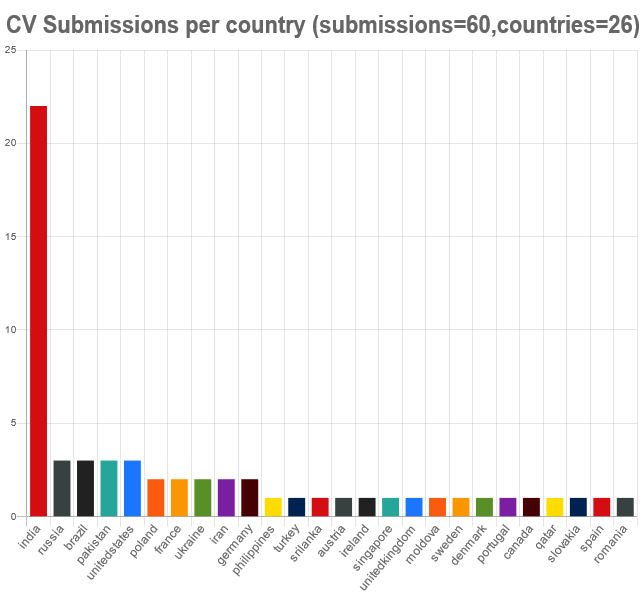 The CV submission form asks since September '21 also for the relocation status