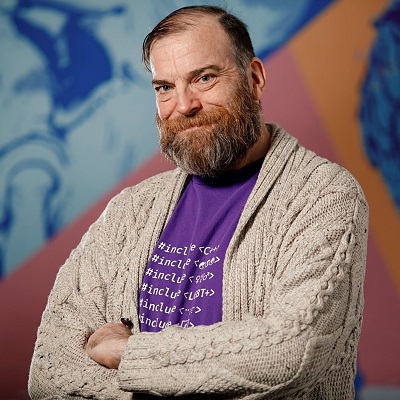 J. Guy Davidson
Guy Davidson has worked at Creative Assembly, the UK's largest and oldest game studio, since the last century. He serves as Head of Engineering Practice. During Lockdown in the UK he wrote a book with Kate Gregory instead of commuting. It was a rewarding exchange of time.
Guy serves on the BSI C++ Panel and the ISO C++ standards committee. He also serves as a moderator on the #include discord server, a diversity and inclusion group for C++, which he co-founded in 2017. He also serves on a number of C++ conference programme committees, as well as leading several code of conduct teams for C++ conferences.
In his bountiful spare time, he plays piano, teaches Tai Chi, is active in local Green Party politics and, one day, hopes to read fiction again.
Books by J. Guy Davidson