GSP leads to destination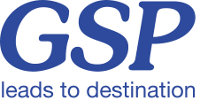 Quality, reliability and passion: GSP has been synonymous with these attributes for more than 30 years and railway suppliers and train operators around the world trust in the expertise of GSP.
Our state-of-the-art passenger information systems help rail operators increase the appeal of its mode of transport and hence the passenger numbers – and consequently invest directly in passenger safety and sustainable environmental protection.
The core software components of our systems have ever since been built with C++, applicable for both Windows and Linux, and our 60 software development experts continuously strive for improvement and innovation. Agile methods, Test Driven Development and Clean Code are just a few principles coming to life in our daily business – combined with high level expertise, the latest tools and a great deal of passion we continue to be the world's number one in passenger information, safety and entertainment.
Join our team of C++ experts – and create both your future and the future of GSP!