GSP Sprachtechnologie joins as a Gold Sponsor
published at 08.08.2018 12:01 by Jens Weller
I'm happy to announce a new gold sponsor, a company based in Berlin: GSP Sprachtechnologie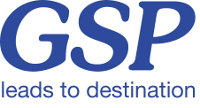 Their german name literally translates to speech technology, so no wonder they're using C++! GSP was so kind to provide me with a short introduction of theirs, so in their own words:
GSP leads to destination

Quality, reliability and passion: GSP has been synonymous with these attributes for more than 30 years and railway suppliers and train operators around the world trust in the expertise of GSP.

Our state-of-the-art system solutions help rail operators increase the appeal of its mode of transport and hence the passenger numbers – and consequently invest directly in passenger safety and sustainable environmental protection.

The core software components of our systems have ever since been built with C++, applicable for both Windows and Linux, and our 60 software development experts continuously strive for improvement and innovation. Agile methods, Test Driven Development and Clean Code are just a few principles coming to life in our daily business – combined with high level expertise, the latest tools and a great deal of passion we continue to be the world's number one in passenger information, safety and entertainment.

Join our team of C++ experts – and create the future of GSP! Find our open positions here: GSP Berlin C++
Join the Meeting C++ patreon community!
This and other posts on Meeting C++ are enabled by my supporters on patreon!